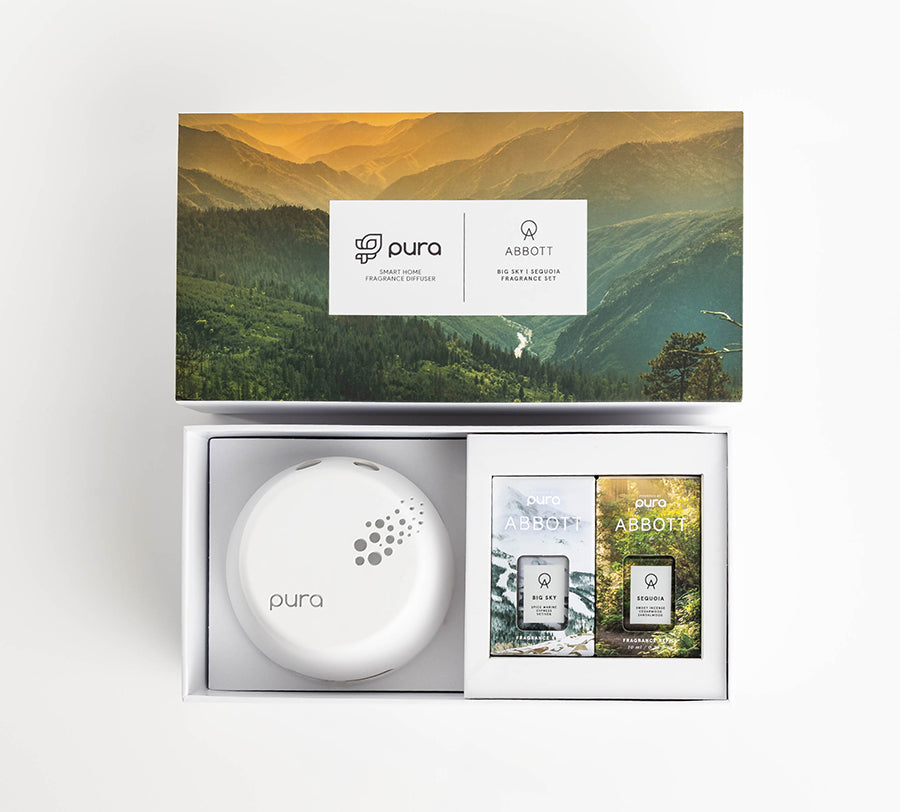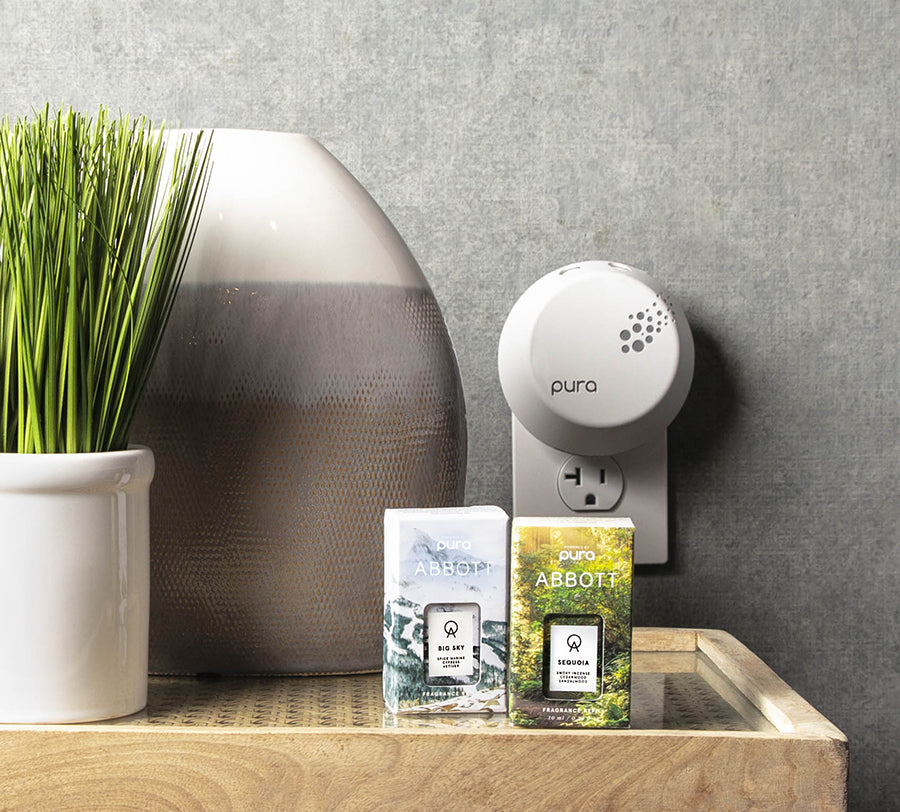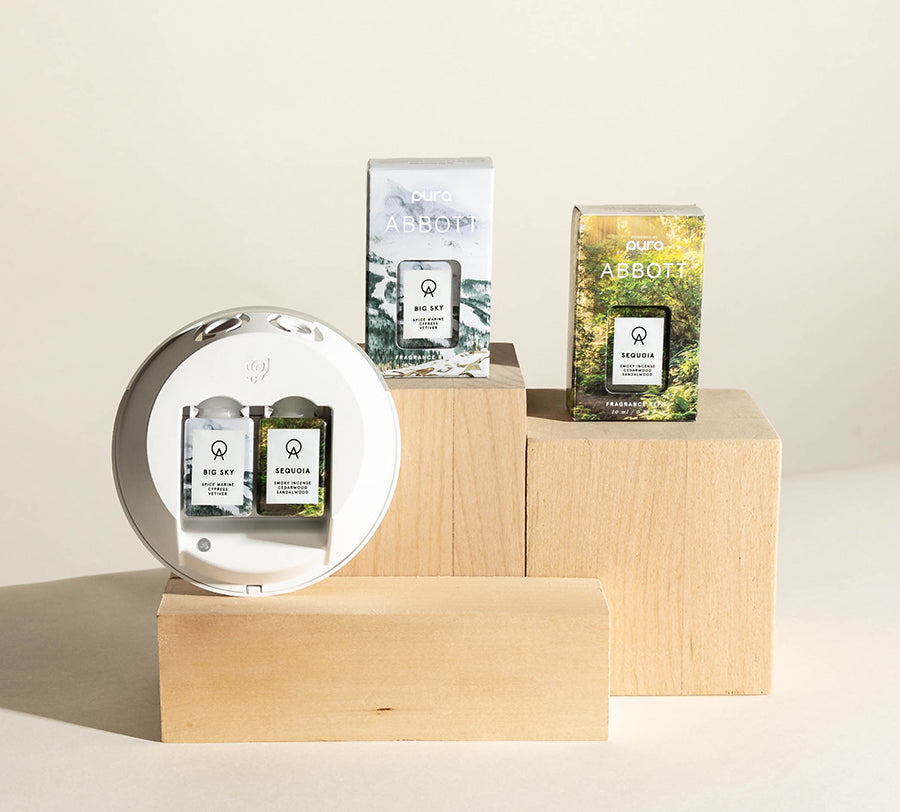 Pura Diffuser Starter Kit
$85
The Abbott x Pura Starter Kit fills your home with Abbott's signature nature inspired fragrances. The 
Smart Home Fragrance Diffuser powered by Pura is an app-based device that connects to your phone, allowing you to set your scent schedule, swap between scents, and adjust intensity from anywhere.
The Starter Kit comes with refills in Abbott's signature Big Sky and Sequoia scents.
Big Sky Refill: A cool and crisp fragrance inspired by the mountains, glaciers and ranch-lands of Montana. Think mountain air, grass, and an open campfire. 
Sequoia Refill: A deep, woodsy and smoky fragrance, inspired by the towering forest of Sequoia National Park.
Fragrances that take nature and your health seriously
Environmentally Conscious
Sustainably Sourced Ingredients
Recyclable Packaging

No Single Use Packaging

Cruelty-Free
Vegan
Health Conscious
No Parabens

No Phthalates

No Sulfates

No Known Carcinogens

Hypoallergenic
Our Mission to Give Back
We donate a portion of all proceeds to environmental conservation groups protecting the locations that inspire our scents.

LEARN MORE
Big Sky Perfume
SPICE MARINE
CYPRESS
VETIVER
Mojave Perfume
Bergamot
Black Pepper
Tobacco Leaf
Montecito Perfume
Grapefruit
Jasmine
Vetiver
Sequoia Perfume
Smokey Incense
Cedarwood
Sandalwood
Crescent Beach Perfume
Peony
Lily
Amber Musk
The Cape Perfume
Mint
Ginger
Moss
Voyageurs Perfume
Ozone
Violet
Amber Musk
Telluride Perfume
Suede
Sandalwood
Tonka Bean