City Escape Artist: Craighill's Zach Fried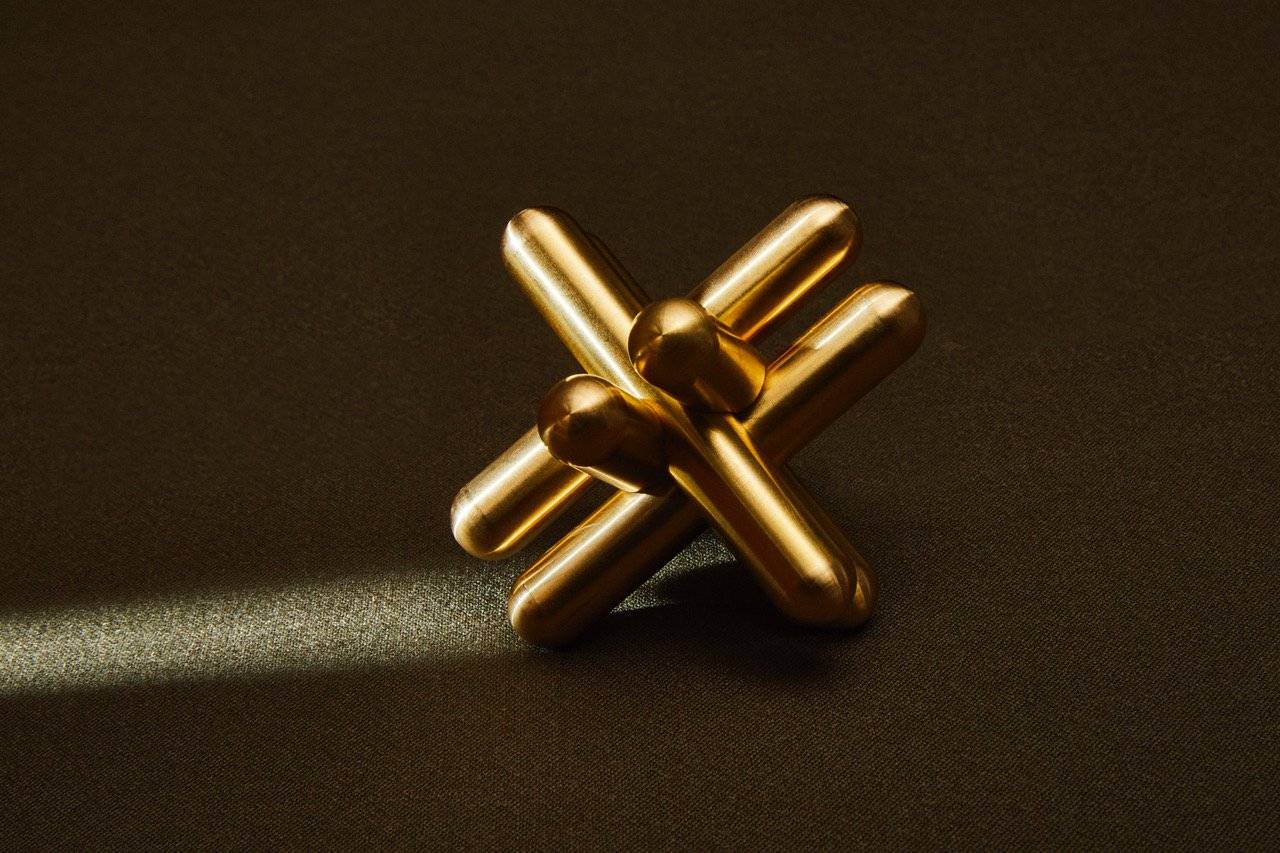 Craighill is a design company that develops, manufactures, and sells regular everyday objects with a twist. Their products are meant to "ignite a sense of wonder" by "marrying efficiency and exploration." It's the kind of gift that makes you think,"How did they come up with that?"
Meet Zach Fried, Co-Founder and Brand Director of Craighill. Zach's job depends on exploration, a common point between Craighill and Abbott NYC.
We sat down with this explorer to find out what it takes to inspire beautiful pieces, how they discourage our waste culture, and most importantly, how to explore each and every day.
Q: WHAT IS SPECIAL ABOUT WHAT YOU GUYS DO?
I like to think that we make fascinating and beautiful objects that make people's days just a little bit better. We're not solving enormous problems, but we are creating products and telling the stories about how they're made, with the hope that if people understand where the things they own come from, they're less likely to throw them away. And hopefully they can be more mindful of the nature of how everything around them is made.
Q: WHAT ADVICE DO YOU HAVE FOR SOMEONE WHO DOESN'T LIKE WHAT THEY DO?
I think the most helpful thing is to identify the things you do like, and the things you don't like in your work. It can be as simple as writing it down, a list of pros and cons, if you will. And then if at all possible, try and figure out how to spend more time doing the things you like. Easier said than done obviously, but the first step is definitely identifying exactly what's making you unhappy.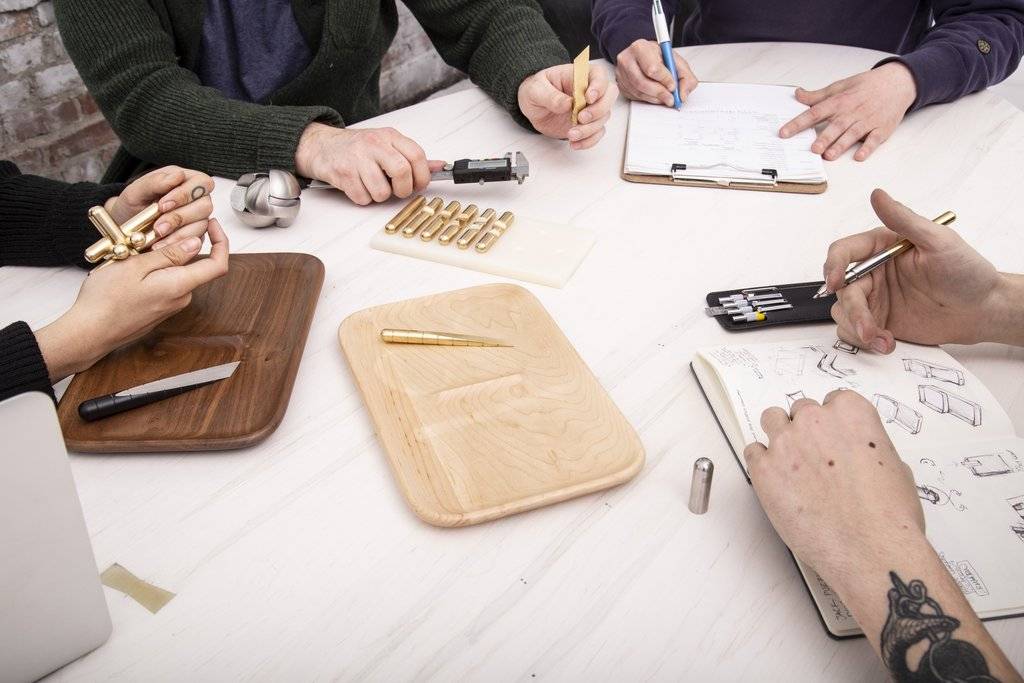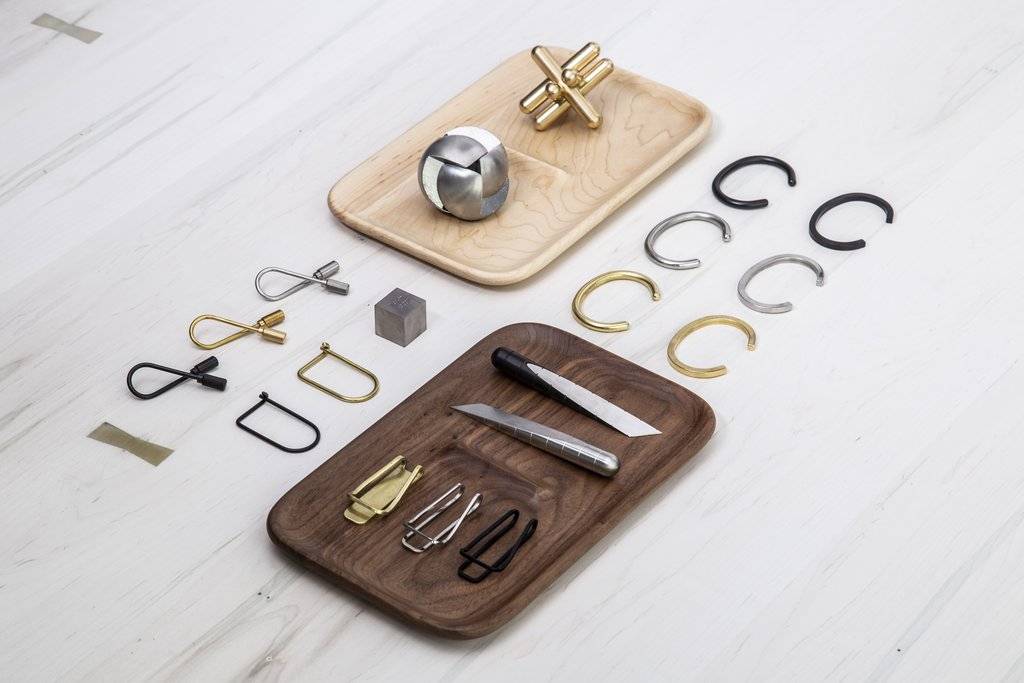 Q: CRAIGHILL IS WORKING TO DISCOURAGE OUR CURRENT WASTE CULTURE. HOW HAS THAT CHANGED YOUR PERSPECTIVE ON THIS AND HOW ARE YOU TRYING TO INFLUENCE OTHERS?
I've always been mindful of how much trash we throw away, which is pretty crazy. But since I started this company I've come to pay a lot more attention to making extremely deliberate choices about things I'm buying that I plan to hold onto forever. It's something that comes up a lot, but owning fewer, better things is a great way of living. Through my work here, I'm trying to help people understand how our products are made so they really prize them, even if it's a $15 keyring. If people start to understand our products' stories, hopefully they'll also start exploring the stories of more of the things they own and make more purposeful choices with what they own and what they choose to throw away.
Q: HOW HAVE YOU CHANGED SINCE YOU STARTED AT CRAIGHILL?
I've learned a lot more about how to structure my time and accomplish big goals. Chipping away piece by piece over years is challenging but also really gratifying. We have an incredible amount left to do, but I'm excited to continue putting my head down and pushing things forward.
Q: WHAT'S YOUR FAVORITE PART OF THE MORNING?
My favorite part of the morning is reading. I wake up first, feed my dog, and sit down at my kitchen table with a good book and a bowl of fruit. I typically read for about 45 minutes, and it helps set the tone for the day and get my mind working.
Q: WHAT'S DO YOU MORNINGS SMELL LIKE IN YOUR HOUSE?
First coffee, and then immediately before work Big Sky. I own all of the Abbott fragrances, but Big Sky is my current go-to. I like that it's fresh and also a bit spicy, just like me.
Q: COFFEE? TEA? OJ?
Coffee first, usually pour over. We're good friends with the folks who run
Eleva Coffee
and love their medium roast. And then once I'm feeling alive, huge glasses of iced Earl Gray pretty much all day.
Q: HOW LONG HAVE YOU BEEN IN NYC?
11 years
Q: ALL LOCALS ENJOY NEW YORK IN AN ENTIRELY DIFFERENT WAY. WHAT ARE YOUR FAVORITE BRUNCH SPOT? BAR? UPSCALE DINNER?
Brunch: Chez Ma Tante
Bar: Capri Social Club
Upscale Dinner: Frenchette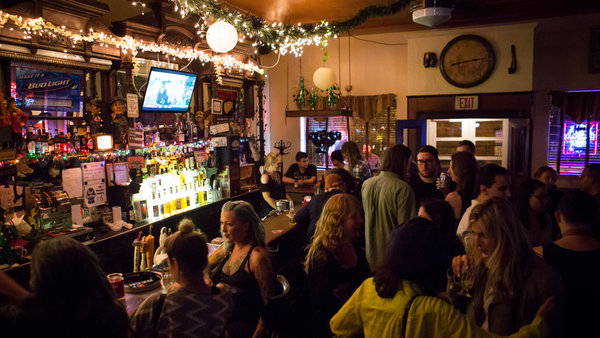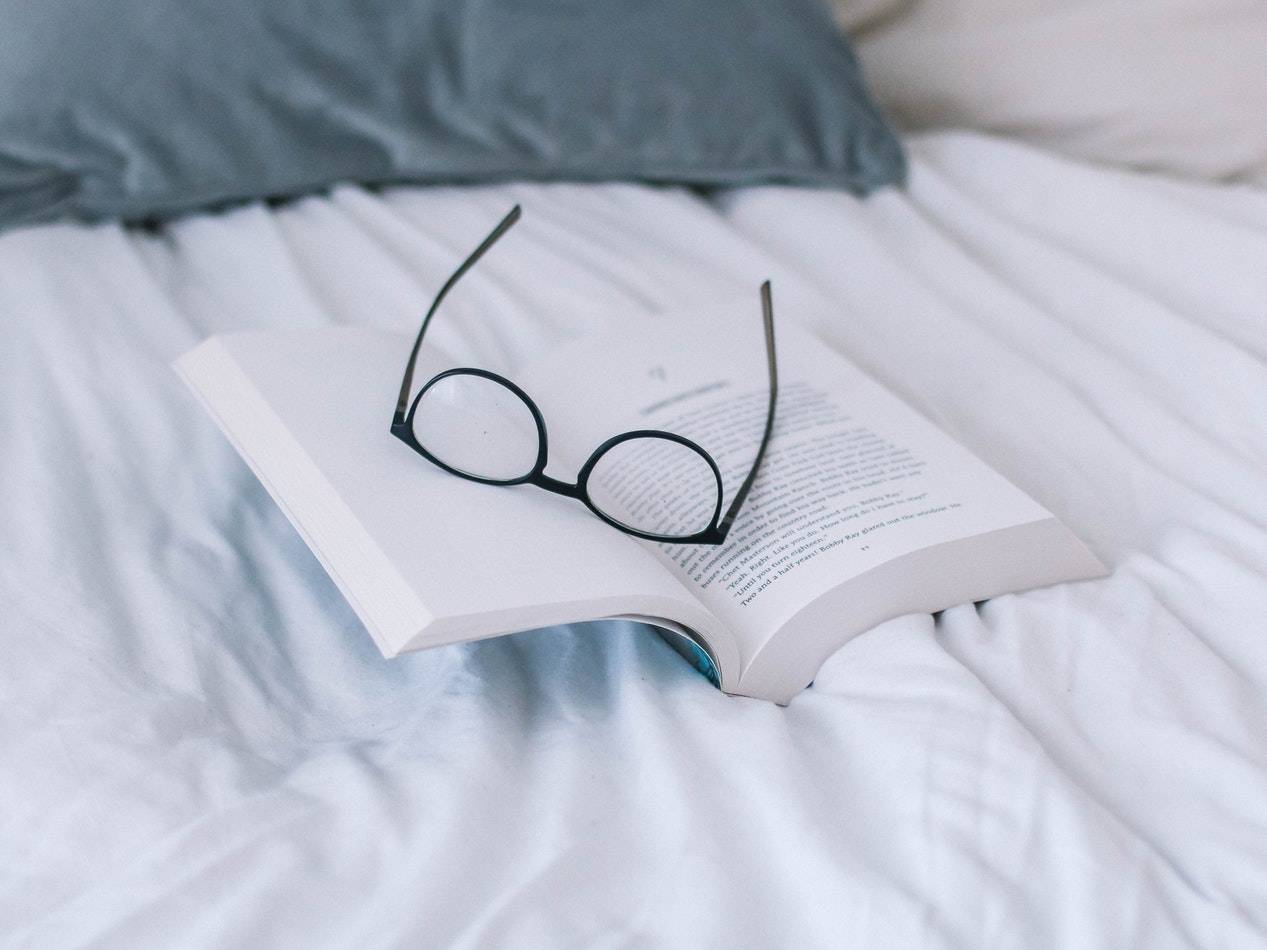 Q: WHERE DO YOU CELEBRATE IN THE CITY?
Wherever my friends are. Usually Ramona or Capri Social Club. My orbit isn't all that big. :)
Q: WHAT IS SOMETHING THAT YOU DO EVERYDAY THAT YOU DO TO KEEP YOU CREATIVE AND OPEN?
Go to sleep early! I used to stay up really late, but for the past year I've been getting in bed at about 11 and it has been really good for my brain. I'm able to wake up early feeling rested and ready to make moves.
Q: ANY MINDFUL PRACTICES? IF SO, WHEN DID YOU GET STARTED AND HOW DOES IT HELP?
Nothing structured, but I'm working on it. The big one I've been focused on is putting my phone away when I get home and not using it for hours at a time. It forces me to be more purposeful about how I'm spending my time.
Q: WHAT'S YOUR FAVORITE PART OF THE EVENING?
Summer sunsets aren't bad.
Q: WHAT DO EVENINGS SMELL LIKE IN YOUR LIFE?
Typically delicious food. We cook a lot, so the house often smells like cooking onions, garlic, cumin, coriander, the list goes on...
Q: WHAT DOES YOUR FAVORITE ESCAPE SMELL LIKE?
Cut grass if I'm lucky.
Q: WHERE DO YOU EXPLORE? AND WHAT PERSPECTIVE DOES IT PROVIDE?
I go to different neighborhoods in Queens pretty frequently to eat. Elmhurst for Thai, Ridgewood for Egyptian, Sunnyside for Nepali. It helps remind me of the vastness of human experience, and the vastness of NYC. I can be a bit provincial because my whole life is so self contained, but going on adventures in the city I live in is extremely enjoyable.
Q: WHAT HAVE YOU LEARNED BEING A PART OF CRAIGHILL THAT WOULD BE USEFUL TO READER IN EVERYDAY LIVES?
A great team truly is greater than the sum of its parts. If you can put together a group of people who cooperate effectively, you can get a lot done and derive a real sense of purpose and meaning most days.
Q: WHAT DO YOU DO WHEN YOU GET STUMPED?
Usually take my dog for a short walk. Or switch to an entirely different task. The brain is so good at working through problems when you're not focused on them, so once I get stuck I try to put it down as quickly as possible rather than allowing myself to get frustrated or make a bad decision.
Q: WHAT'S YOUR FAVORITE ESCAPE OUT OF THE OFFICE?
McCarren Park is about a block from our office, so when the weather gets nice we'll go there in the afternoon and sit on a bench or play bocce. It's very relaxing, and there are lots of interesting characters to watch moving through life.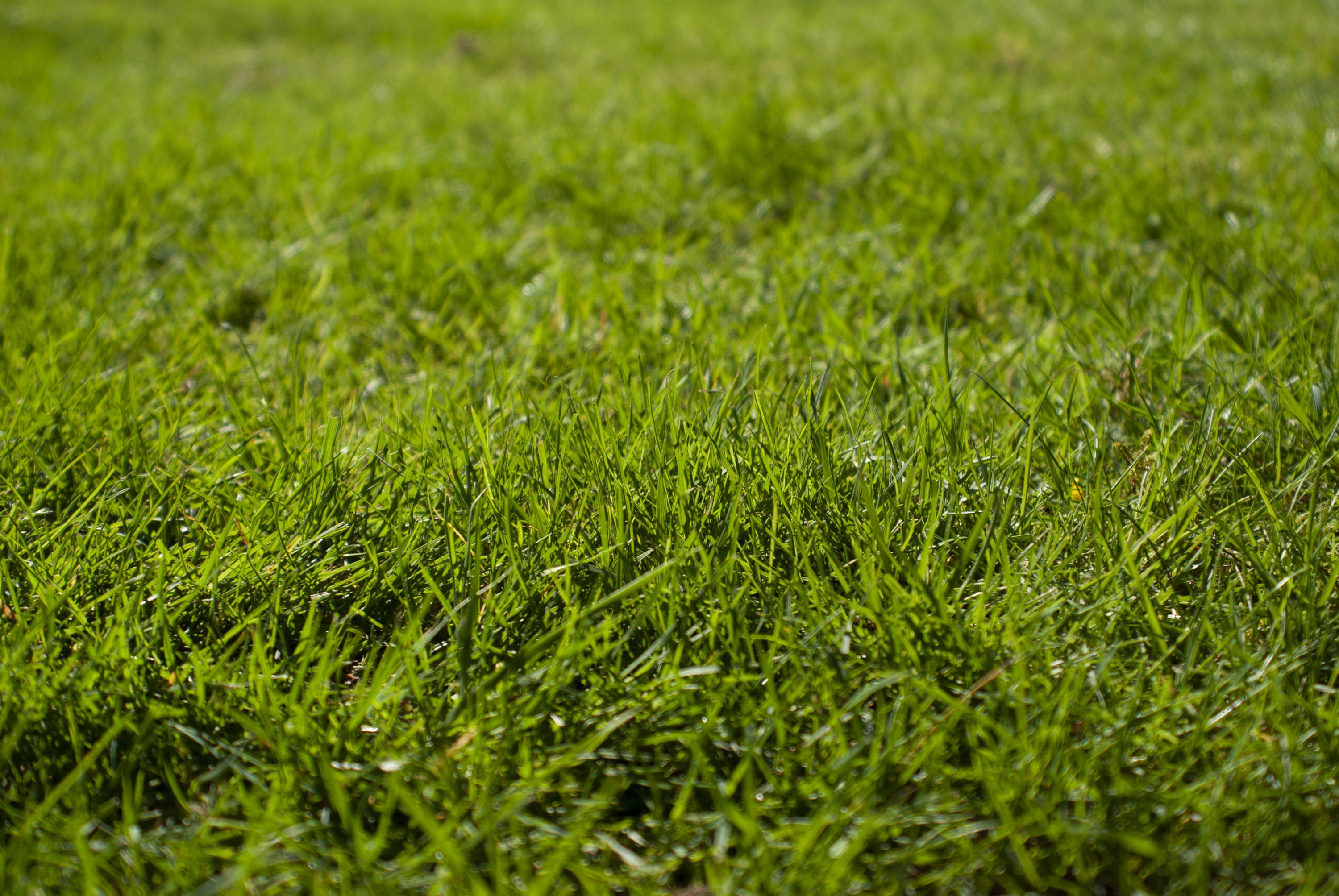 Q: WHERE DO YOU CELEBRATE OUTSIDE OF THE CITY?
Tokyo. If there's cause for celebration and the time and resources to do it, I'm going to Tokyo.
Q: HOW OFTEN SHOULD ONE ESCAPE? WHAT ARE GOOD OPTIONS?
As often as possible! There are so many options. To me an escape just means changing your environment. I love going to a new neighborhood on the subway and wandering around, that can feel like a small escape. I also love going to the Hudson Valley and Sullivan County outside of NYC. Going and hiding in the woods for a few days is super restorative. And then obviously flying somewhere special is also amazing. But my outlook is that you can escape all the time without spending any money or all that much time. It's just about getting out of your typical rhythm and seeing new things.
Q: WHAT'S YOUR FAVORITE DAY ESCAPE OUT OF THE CITY?
Dia: Beacon is a surefire winner every time.
Q: WHAT'S IT SMELL LIKE?